Media partner


The Arlington-Teosinte Sister City Project is selling crafts and whole-bean coffee in the Kickstand Cafe parking lot on selected Sundays from 10 a.m. to 2 p.m.
Proceeds from the sale of fair-trade Salvadoran crafts will go to fund scholarships and community development in Teosinte, El Salvador, sister city to Arlington, Mass.
Adults and high school students may sign up for shifts. No prior experience is needed.
Upcoming volunteer opportunities with the group include Town Day, Saturday, Sept. 17 (rain date Sept. 18): Sign up here >>
Also, any community member can volunteer to serve as host for a craft sale in autumn. This is a great way to raise funds, and, typically, hosts have a great time doing it, organizers say. Email This email address is being protected from spambots. You need JavaScript enabled to view it. for more information.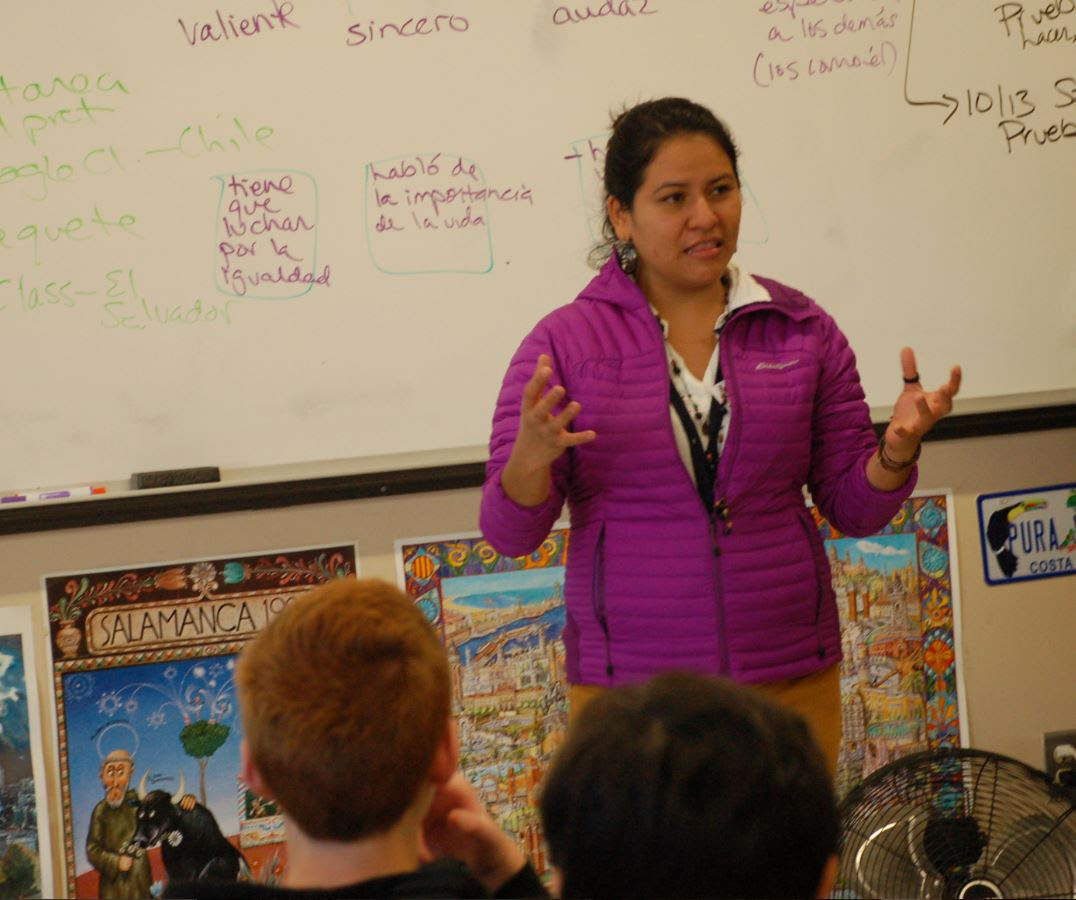 As autumn begins, the local group will be welcoming Zulma Tobar, co-coordinator for U.S.-El Salvador Sister Cities, and Lorena Araujo, President, CRIPDES.
These community leaders in El Salvador will visit Arlington and Cambridge from Sept. 18 to 22 with the intention of observing and interacting with the community and the schools. The focus will be human rights in the current political and social climate of El Salvador.
Find out more here about Zulma (in English) and Lorena (in Spanish). To learn about current conditions in their small nation in Central America, click here >>

While in Arlington, the two visiting officials are eager to engage in speaking and interview opportunities. Anyone with suggestions or questions regarding this is being asked to share this information with the local group via email This email address is being protected from spambots. You need JavaScript enabled to view it..
Teosinte water project emergency update

Thanks to the generosity of almost 100 donors so far, we are more than halfway to the goal of $15,000 to help Teosinte set up pipes and a purification system so that families will have access to reliable, clean, safe drinking water.

Watch a short video from Teosinte's health promoter, Rafael Guardado
here >>
---
This announcement was published Saturday, July 16, 2022, based on information from a Teosinte newsletter provided by Elizabeth Dray, and updated Aug. 4, 2022.
Your Businesses
Spooky witches, glowing jack-o-lanterns, scary ghosts and more October-appropriate artistic efforts…
UPDATED Sept. 24: 13Forest Gallery, which reopened at 167A Mass. Ave. on May 21 after having been…
Your People
Sue and Jeff Thompson face trials, keep smiling. UPDATED Sept. 18: On July 19 it was one year since Jeff Thompson was diagnosed with ALS, and during that time his condition has worsened. But he and his wife, Sue, have learned some important lessons: Be prepared before the next thing happens so…
Robbie Khazan UPDATED Aug. 23: Recent Arlington High School graduate Robbie Khazan is working to teach computer-science skills to underprivileged children around the world with his nonprofit organization Kiddo Byte. He was recently awarded a scholarship for his efforts with Kiddo Byte. Khazan, 18,…
Housing Authority
Report released six months after records request. UPDATED July 28: The Chestnut Manor fire…
Hauser electrical panel. / Melanie Gilbert photo 'We're grateful to the CPA and Town Meeting.'--…
FACEBOOK BOX: To see all images, click the PHOTOS link just below