Media partner


Watch ACMi's video of the farmers' market.
The Arlington Farmers' Market, managed by Patsy Kraemer, in its 25th year at 29 Mystic St., Russell Common lot, is scheduled to continue Wednesday, Oct. 5, from 2 to 6:30 p.m.
Just four more Market Wednesdays after today, organizers say.
The Sept. 28 newsletter says: "Market organizers welcome a new vendor to the market today, and through the rest of the season:
"Earth Language. Vendor Tanasia Tibbs will bring homemade soaps and candles featuring natural ingredients. She will also demonstrate how to develop terrariums. Stop and say hello.
"Gumption Elixirs will not be at the market today because of jury duty."
Jillian Harvey, the town's diversity, equity and inclusion director, invites residents to meet DEI members at the farmer's market on Oct. 5 and Oct. 12.
From the Aug. 17 newsletter: "A few pix from the market this season."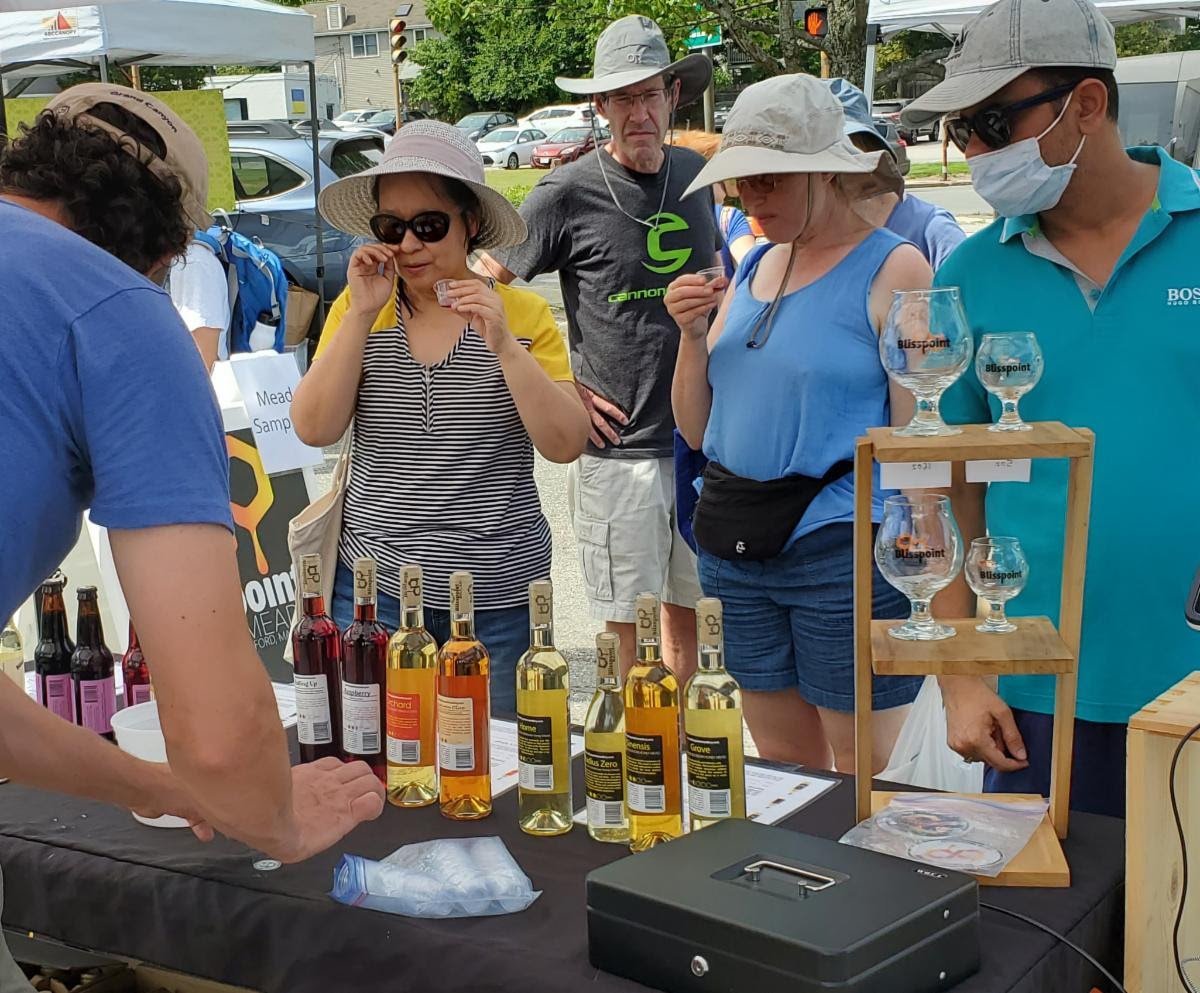 For more information, including a list of this year's vendors, please visit the market website >>
---
This news announcement was updated Sept. 29, 2022, with information from the marker newsletter. ACMi contributed its video.
YOUR VIEW: Opinions: Murals politics, Town Day, Medford St., AFD, ACMi, poetry, Mugar, Alewife
Your Businesses
The Arlington Chamber of Commerce announcement: 'Finance Essential for Small Business,' with…
Maxima Gift Center, 212 Mass. Ave., East Arlington. Maxima Gift Center, a fixture in Capitol Square…
Your People
Watch 'Pony Boys' on Monday, Oct. 3 (changed from Sept. 27), a New York Times' Op-Doc Tony and Jeff Whittemore head for Montreal. / 1967 family photo UPDATED Sept. 26: Spy Pond Productions of Arlington has announced that the film directed by Eric Stange has been acquired by The New York Times…
Sue and Jeff Thompson face trials, keep smiling. UPDATED Oct. 1: On July 19 it was one year since Jeff Thompson was diagnosed with ALS, and during that time his condition has worsened. But he and his wife, Sue, have learned some important lessons: Be prepared before the next thing happens so you're…
Housing Authority
Report released six months after records request. UPDATED July 28: The Chestnut Manor fire…
Hauser electrical panel. / Melanie Gilbert photo 'We're grateful to the CPA and Town Meeting.'--…
FACEBOOK BOX: To see all images, click the PHOTOS link just below