Media partner


Join the Arlington Education Foundation (AEF) for a free, outdoor community event to welcome Dr. Elizabeth Homan, the new superintendent of the Arlington Public Schools.
The event is set for Tuesday, Oct. 19, from 5 to 6:30 p.m., in the Winfield Robbins Memorial Garden, the park between Town Hall and the Robbins Library.
In case of rain, the event will be moved to Town Hall. Masks are required indoors.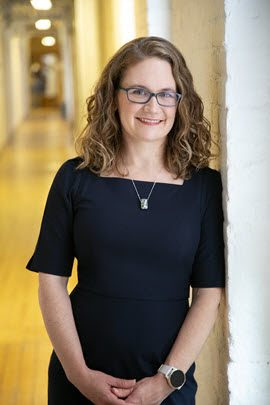 Kids welcome! Cookies and beverages will be served.
Note: The program of speakers, including Dr. Homan, will begin at approximately 5:15 p.m.
---
This extended announcement was published Thursday, Oct. 7, 2021.
Your Businesses
Derek Fleming smiles in 2019. UPDATED Aug. 8: Eleven and a half months after fire closed Thrive…
For July 2019 photos, click here >> Boston Women's Market is scheduled to return to Arlington from…
Your People
McHugh UPDATED Aug. 4: Susan Rachel McHugh, a cofounder of the Arlington Human Rights Commission in 1993 and its first chairwoman, died in June after a brief illness at age 66. Those who worked with her remembered her immediately after her June 20 passing. The Boston Globe published her obituary…
Julian Carpenter, Berklee drummer. / Liam Garcia photo Musician Julian Carpenter, a 2019 Arlington High School grad, aims to feel the beat of the big time as he is among the performers at the Lollapalooza Festival, four days of sounds in Chicago that runs from rap to electro pop and indie to…
Housing Authority
Report released six months after records request. UPDATED July 28: The Chestnut Manor fire…
Hauser electrical panel. / Melanie Gilbert photo 'We're grateful to the CPA and Town Meeting.'--…
FACEBOOK BOX: To see all images, click the PHOTOS link just below